Interesting findings from
MEIQ studies
98% of those with high EIQ (compared to 77% of those with low EIQ) enjoy learning new things.
82% of those with high EIQ (compared to 43% of those with low EIQ) carefully think through decisions before moving forward.
82% of those with high EIQ (compared to 38% of those with low EIQ) believe that they are useful to their company and know exactly how the organization benefits from their skills and strengths.
94% of those with high EIQ (compared to 52% of those with low EIQ) continuously look for ways to improve their performance at work.
93% of those with high EIQ (compared to 34% of those with low EIQ) have complete confidence in their abilities.
In the face of major challenges, 81% of those with high EIQ (compared to 23% of those with low EIQ) become even more determined to succeed.
46% of those with low EIQ (compared to 8% of those with high EIQ) are not satisfied with their work unless someone else praises it.
39% of those with low EIQ (compared to 2% of those with high EIQ) rely on others to "push" or motivate them.
Testimonials
"Our lead consultant wanted to introduce the EIQ assessment as part of our leadership programs to raise the level of awareness of our managers to the emotional aspect. We piloted the EIQ assessment with managers in Singapore and it was very well received."
Anne Buquet
People Development and Talent Management
France Telecom
"We use the EI assessment in an educational setting for new police officers to discover their strengths and weaknesses. I appreciate the ability as an administrator to enroll and assign tests myself online without needing to contact anyone personally."
Lt. Al Kuehl
Staff Development
Rochester Police Department


MEIQ - What it measures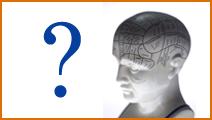 Core emotional competencies

Emotional identification, perception and expression

The ability to perceive and identify emotions in faces, tone of voice, body language
The capacity for self-awareness: being aware of your own feelings as they are occurring
The capacity for emotional literacy. Being able to label specific feelings in yourself and others; being able to discuss emotions and communicate clearly and directly.

Emotional facilitation of thought

The ability to incorporate feelings into analysis, reasoning, problem solving and decision making
The potential of your feelings to guide you to what is important to think about

Emotional understanding

The ability to solve emotional problems
The ability to identify and understand the inter-relationships between emotions, thoughts and behavior.

Emotional management

The ability to take responsibility for one's own emotions and happiness
The ability to turn negative emotions into positive learning and growing opportunities
The ability to help others identify and benefit from their emotions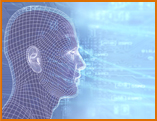 Moderators

Assertiveness
Self-Esteem
Contentment
Independence
Social Responsibility
Flexibility
Goal Setting
---
Emotional intelligence isn't just a fancy buzzword that psychologists use; it's much more than that. More than two decades of research on this topic provide a solid body of evidence that shows its impact on all life spheres.
MEIQ-R7 is the result of a series of large-scale research studies conducted by PsychTests since 1996 when the first version of the test was released.
The assessment is based on the mixed model of EI, assessing four core EI abilities, broken down into twenty-two subfactors, and seven additional moderating factors to complete the picture.
---
HAVE A QUESTION?
Call us toll-free, 888.855.6975 ext. 117
M-F: 9am-5pm EST or by appointment



Best Practices
Impeccable Service
Secure - Your assessment center is password protected and secure. Confidentiality is guaranteed. No personally identifiable information is necessary for assessment.
Convenient - All assessments are performed online and scored automatically using artificial intelligence methods that mimic human reasoning. Reports are generated immediately and are available 24/7.
User-friendly - Easy-to-use administrator interface. Add users, assign assessments and retrieve older reports in a few simple steps.
Professional - Customer support is just a phone call or email away. Our psychologists are also ready to answer any of your questions.
Cost-effective - Low-cost, flat annual rates or pay-per-use options accommodate groups of any size.
Data analysis - We offer our expertise and research skills to help you streamline your hiring and development programs, create custom benchmarks, identify common challenges your staff struggle with, or to perform other studies suited to your organization's needs.
Testing Standards
PsychTests AIM Inc. is a leader in online psychological testing and, as such, we hold ourselves to the most professional and scientific standards:
All tests are developed in accordance with the standards set forth by the APA (American Psychological Association), member #4991-9632.
Our tests have undergone and continue to undergo large-scale statistical analyses which assures a maximized validity, i.e. that the test measures what it claims to measure, and maximized reliability, i.e. that the results of a single test are generally and internally consistent.
Our assessments are also compliance with the EEOC standards.
All tests are developed through proprietary research and statistical validation processes, which we are able to make available upon request.
© 2022 Psychtests AIM Inc. All Rights Reserved